Overview​
​The discovery is a GPS tracker and easy-to-use app that helps you find the location of items you may lose or misplace.​
---
​Problem Statement
​After conducting interviews, I realized that people are always losing things, especially now that products are getting smaller. It's easy to misplace something as small as a SD Card, Bluetooth, keys, and etc.​
---
​key findings
​My audience were both men and women who fell in the age range of 20-40 and all had a story of something they either lost or misplaced which left them seriously frustrated. I realized that everyone has a lot going on in their lives and it would be convenient for them to have something that can keep track of their stuff for them.

---
​Key Persona
​Based on my interviews, I looked at what people cared about and built a persona to capture their interests.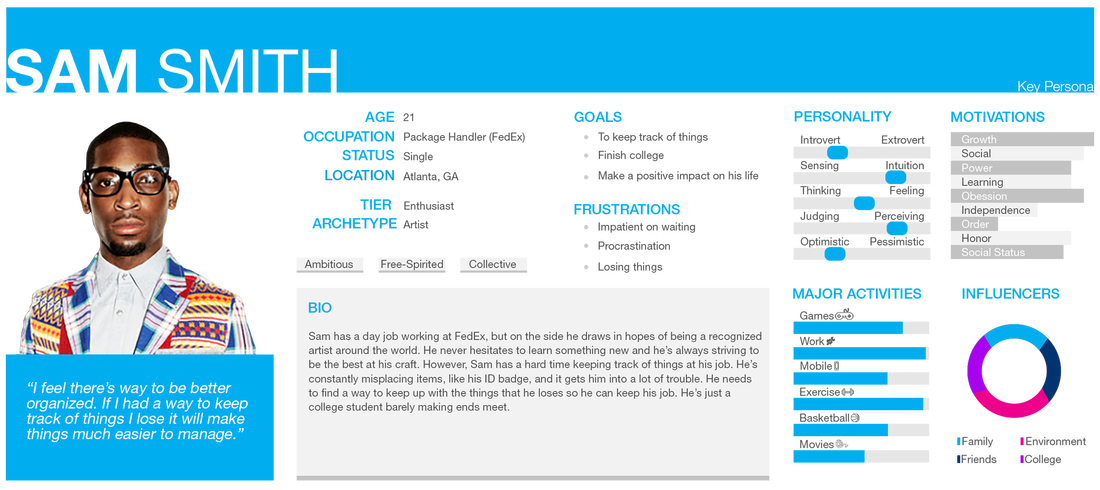 ---

​​Competitive Analysis
​After sorting through my research, the next step was downloading and testing trending Locator applications via SEO and youtube in 2016. There were many pros and cons to what I found on the market. My goal was to form a unique minimal viable product (MVP) that filled these gaps and then test it.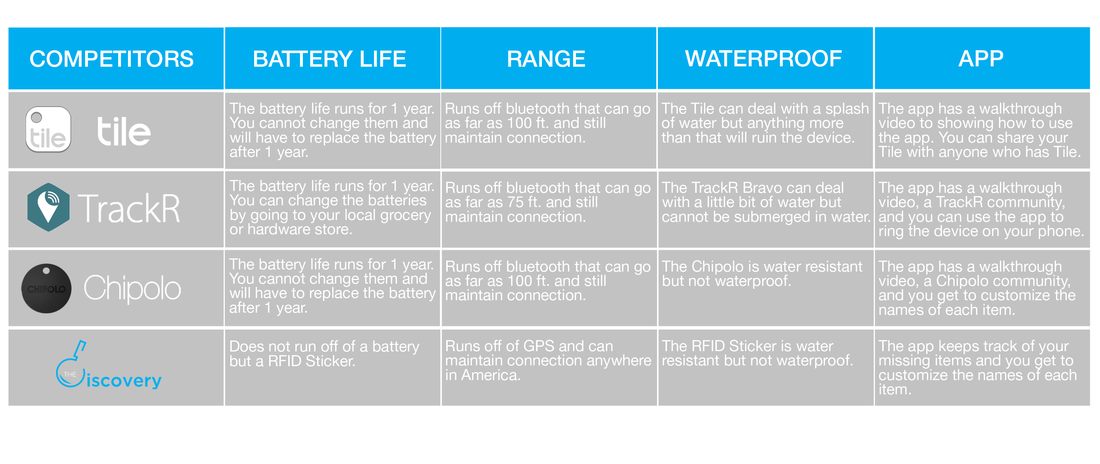 ---
​Moscow method
​After testing many Locator applications, I took note of what was and wasn't working when organizing my user research and decided to go with the MoSCoW method to prioritize the main things my app should have.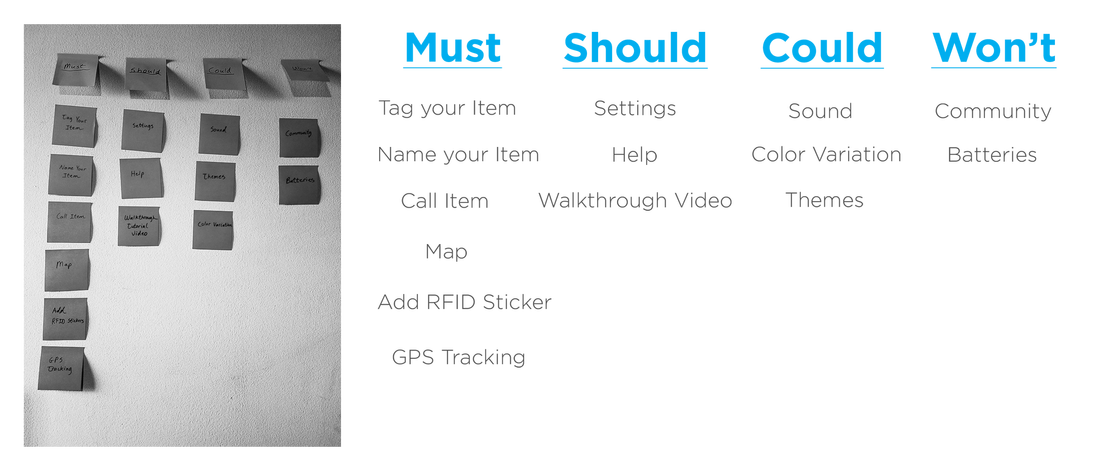 ---
User Flow
​During the course of my project, I began to create the user flow on paper to get an idea on how I wanted the user experience to be. It was later changed and refined based off the feedback I had got from different people I interviewed. On the revised version the blue path represents the "happy path" or ideal scenario for a user to complete their workout routine.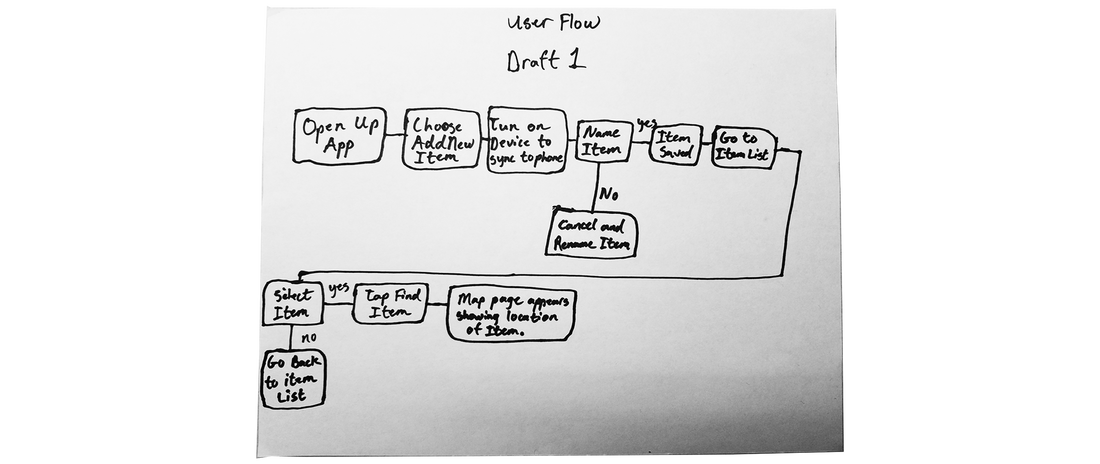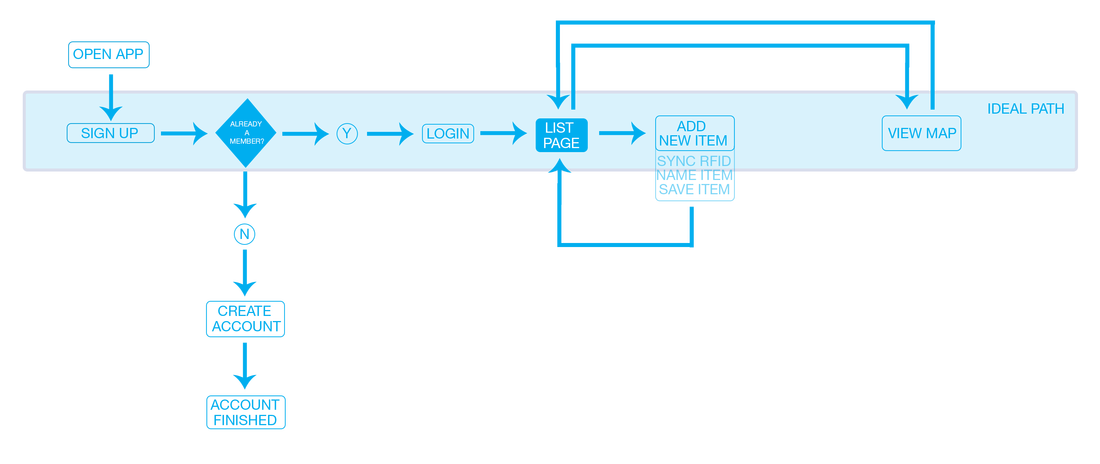 ---
​Paper Prototype
​A paper prototype was created to form the skeleton of my application. This helped me immensely in building my architecture before getting too lost in the visuals. I was also given feedback through user testing for changes that I can make that was noted below.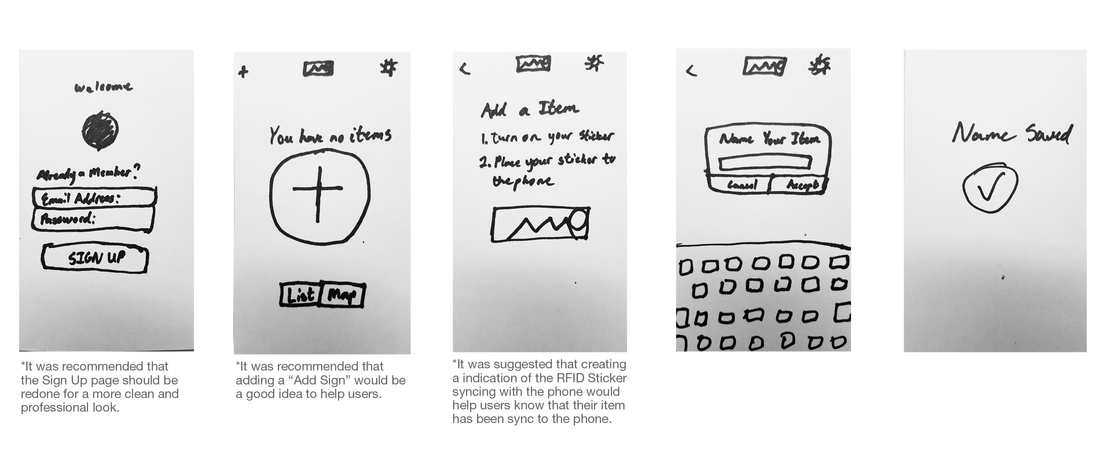 ---
Wireframes: mid-fidelity
​Through my early rounds of testing I found many problems with my applications. Some of those included getting lost in the navigation, not having enough coach tabs, and overall layout needed to be more refined.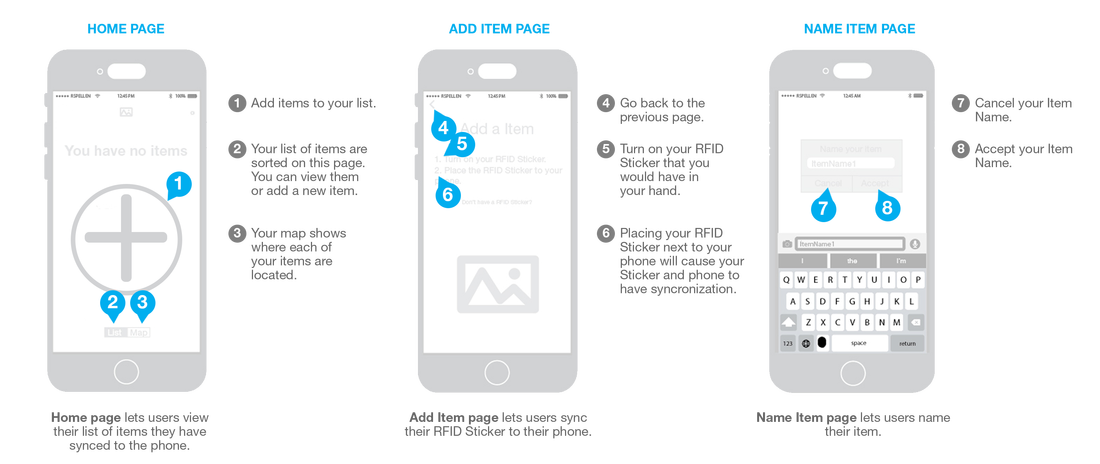 ---
​FINAL PROTOTYPE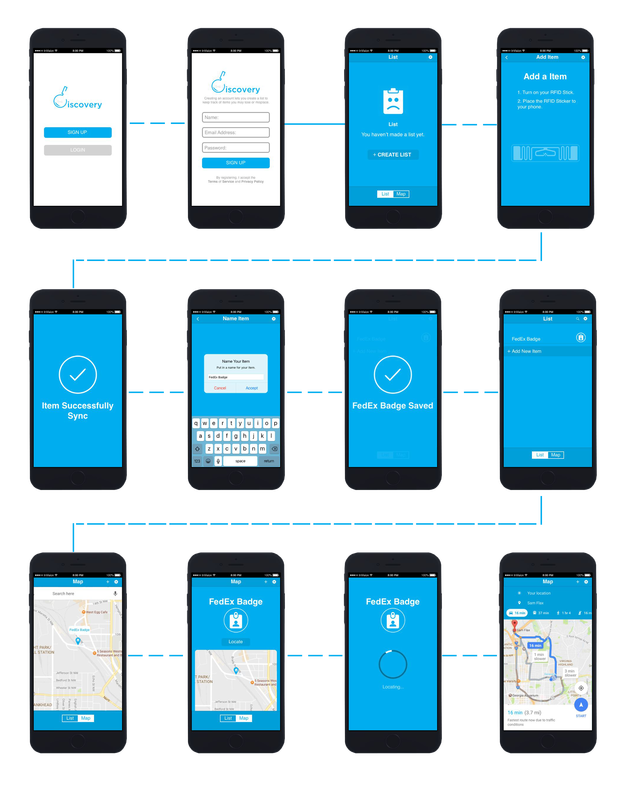 ---
​Reflection & Projection
​Updates have been made based on the feedback from users like redoing the layout design for the app to make it look less like a wireframe. Also creating more "Call to Actions" to make the app user friendly.
​
Whether the application becomes an indispensable tool for people young and old or not, I feel that I've accomplished something special and have learned a lot along the way.
---
Test Prototype